5 Most Successful Affiliate Marketers
Affiliate marketing is a tried-and-true method for making money online. There are several influencers and ordinary content creators out there that are earning thousands of dollars from affiliate marketing. In today's piece, we'll introduce you to five of the web's most effective affiliate marketers. 
Without any further ado, let's get started.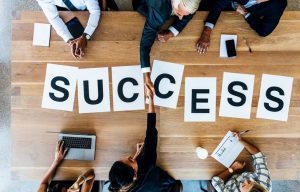 The most successful affiliate marketers
Among the many successful affiliate marketers who have spoken publicly about their experiences, he ranks among the top. Pat started a blog in 2008 after he was laid off from his job, Initially, his primary income source was Google AdSense, but he later started earning from affiliate marketing as well. He started earning from affiliate marketing after his LEED Blog had gained traction in his niche.
Pat was offered a commission for the sale of an electronic book. This was the first step on his path to earning tens of thousands of dollars through affiliate marketing. He earned over $8,000 after 18 months of working on his website. This was unusual for most bloggers at the time, but he managed to pull it off mainly because of his dedication, consistency, and quality content.
In 2013 alone, Pat made over $50,000 from affiliate marketing, which was a big deal back then. Of course, his website generated money from other sources, including Google AdSense. However, 80% of his website revenue was from affiliate marketing. He achieved this by being part of several affiliate programs that made sense to his audience.
Pat says that the key to success in affiliate marketing is to put the needs of your target audience first. You need to find a way to cut through the clutter of the internet and provide your readers something of real value. Pat's blog now focuses on sharing his experience in affiliate marketing. He also hosts a podcast you check out if you want to learn more about his story.
Martin Osborn, better known by his affiliate marketing pen name, Finch Sells, is a major player in the industry. He started his affiliate marketing journey after dropping out of high school. He now owns a media company, Finch Media Ltd, that helps other businesses improve their sales funnels.
Martin participates in many different types of affiliate programs and also consults with clients directly to enhance their current conversion pathways. He has had his blog about affiliate marketing for eight years now. Martin started posting on forums when he was 12 years. By 16, he already had his forum that was generating revenue.
Finch thinks that affiliate marketers that get the affiliate-advertiser-customer triangle right will be the most successful. As an affiliate marketer, you need to ensure both the customer (from your audience) and your advertisers (brands running affiliate marketing programs) are happy.
Shaw Collins is the co-founder of Affiliate Summit, a company that was started in 2003. Collins started doing affiliate marketing in 1997, so he has over two decades of experience in this field. At that time, Amazon's affiliate program had just begun, so he signed up for it. The topic of his first website was New York City tourism. 
One of his first successful gigs was a medical book company that wanted its affiliate program. He went on to be part of several affiliate programs that have earned millions of dollars along the way. He advises young people that want to earn from the internet to follow their passion and use blogging as a platform to share their voice with the rest of the world.  You can check his site  www.affiliatetip.com if you want to learn more about his journey.
Zac has worked as an affiliate marketer for more than two decades. Just like Shaw Collins, Zac also started his affiliate marketing journey with Amazon's affiliate program. He later joined other programs, including WebSponsors and OnResponse. Zac has his own website ZacJohnson.com which generates over $100,000 every year without selling a single product of his own.
Zac's advice to young internet entrepreneurs is not to give up in the face of failure. As he sees it, entrepreneurship is not for someone who isn't prepared to put in long hours for little pay off.
He is also one of the most successful affiliate marketers with experience of over 15 years in the industry. Initially, Ian worked as an online merchant, trading goods on eBay and making large purchases from Alibaba. However, he didn't like this model because he had to deal with customer support issues by himself. For this reason, he got into affiliate marketing since it doesn't require one to deal directly with customers.
He can now live well on his affiliate marketing income alone, which is in the tens of thousands each month. Ian advises beginners in the field of affiliate marketing to think outside the box and approach problems in novel ways.
Those are the five of the most successful people that earn big from affiliate marketing. You can also earn from affiliate marketing by joining the BK8 affiliate marketing program. When it comes to promoting online casinos in Singapore, BK8's affiliate program is unrivalled. If you are a content creator or influencer, you can earn extra income by promoting BK8 online casino on any of the platforms you use to publish content.
Why you should join BK8 Affiliate Program?
Monthly settlement with a fast payout:

You will be paid all the money you earn at the end of every month.

Support from professional affiliate managers:

BK8 has a reliable support team that will help you if you find challenges using this program.

Risk-free partnership:

You don't have to pay fees to participate in this program. Signing up is absolutely free.

Lifetime revenue on every member you refer:

Affiliates will continue earning from their referrals from all the revenue BK8 generates from them.
Click this link to register yourself as an affiliate.