How To Choose A Reliable Affiliate Program
If you want to earn a living from the internet, affiliate marketing is one of the tested strategies you can count on. Millions of content creators, influencers and celebrities are already earning thousands of dollars every month from this marketing model. If you want to be successful with affiliate marketing, though, you need to choose the correct affiliate program.
In today's piece, we'll talk about what you should look for in an affiliate network and why. By the end of this article, you will have a clear idea of the affiliate programs that are right for you and those that are not.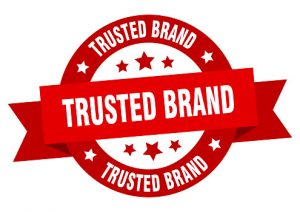 What to consider while choosing an affiliate program?
Know your audience's needs
It's crucial to know whether your audience can really purchase the products you're promoting before you start spreading links to them. That's why it is important to assess the needs of your audience if you want to be successful with affiliate marketing. The easiest way to know your audience's needs is by reading their feedback whenever you publish content.
Of course, most of the comments may not directly tell you what someone wants. However, it might provide insight into your target demographic. This makes it easier to choose the brands and products you can promote within your content. 
The reputation of the program
Before signing up for any affiliate program, take time off to find out the experience of the current affiliates of that brand. You need to avoid brands whose affiliate programs have bad reviews. Most affiliates will always share their views on social media or other digital platforms that allow people to share their thoughts.
Try looking for information on the program first. If the program is popular, you will likely find several reviews about it. 
Most affiliate programs pay every month. However, it is not guaranteed that every affiliate issues monthly payments. Some may even pay quarterly or annually, depending on the type of products the brand sells. The details of payment frequency are usually included in the program's rules. So, take time to carefully read them.
Your main objective of joining any affiliate program is to earn some extra cash. Finding out the share you will get from the sales generated from your referrals is one of the first things you need to do. The percentage of the sales revenue you will earn may vary based on the type of products you are promoting.
It is the responsibility of the business running an affiliate marketing program to share with their affiliates all the details of how they will earn depending on the types of products they intend to sell. Before you choose or rule out a program, it is also important to assess the potential sales volume that could be generated from your referrals.
The technology used to track your referrals
It is important to know how the company running the affiliate program will track sales made by your referrals. Most affiliate programs use cookie-based tracking to monitor your referrals. With cookie-based tracking, you will still earn a commission even when your referral makes the purchase after a couple of days from the time they clicked your referral link. 
It should be noted that there are still referral programs that don't use cookie-based tracking. That means if your referral doesn't make the purchase immediately after clicking your referral link, you will not earn the commission even when they make the purchase later. This tracking method is not ideal. 
For programs that use cookie-based tracking, take time to find their cookie lifetime. The ideal cookie lifetime should be at least 30 days. However, there are some affiliate programs that offer more than 30 days, which is an added advantage to affiliates.
As an affiliate, you need to find out what is working and what is not. This is only possible if the company running the affiliate program gives you a dashboard that you can look at to monitor the behavior of your referrals. This data will give you a clear picture of the products your audience loves the most and those they don't.
Read the general terms and conditions
Every affiliate marketing program has specific terms and conditions that all affiliates have to follow. If you break any of these rules, you may lose your program participation privileges. I realize that you may need a few minutes to read the whole disclaimer. Although this may take some of your time now, it will likely save you far more in the long run. 
For instance, some affiliate programs may require affiliates not to promote products from competing brands. Knowing such rules will save you from facing the consequences of violating them.
If you are a creator or influencer with an audience that loves online gaming, BK8's affiliate program is one of the best online casino affiliate programs in Singapore. Their terms and conditions are also pretty straightforward and easy to follow.
BK8 is also a very popular and trusted casino brand in Singapore. So, you will likely get many clicks if you share their referral links in your content. Some of the games your audience can play while on this site include sports betting, live casino, fishing games, slots, and more.
Why BK8 Affiliate Program is your best choice?
Monthly settlement with a fast payout:

You will be paid all the money you earn at the end of every month.

Support from professional affiliate managers:

BK8 has a reliable support team that will help you if you find challenges using this program.

Risk-free partnership:

You don't have to pay fees to participate in this program. Signing up is absolutely free.

Lifetime revenue on every member you refer:

Affiliates will continue earning from their referrals from all the revenue BK8 generates from them.
If you want to get started, follow this link and register yourself as an affiliate.